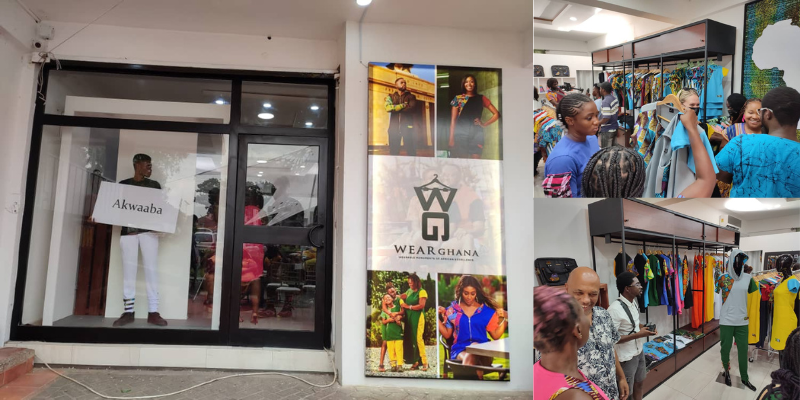 Mirepa SME Ventures portfolio company, Wear Ghana, launched a new experience center in Dzorwulu, a suburb of Accra, strategically located off one of the major highways in Accra.  This brings the number of physical locations the company has to two (2).  Although a majority of the company's business is generated online and via virtual engagement, Wear Ghana finds that the physical experience centers compliments its eCommerce business very well.
Wear Ghana is a well-known brand in Ghana that employs unique infusion of African and contemporary western design to create new categories of apparel lines that appeal to a wide demographic of customers willing to connect to the African identity.  The company is a female-led and owned business that currently employs over 20 women in its workforce while strengthening the livelihoods of many others in its supply chain.
Mirepa SME Ventures (MSV) is a value addition vehicle that supports local businesses by making small investments of USD 10K – USD 100K from Mirepa Capital's balance sheet.  The team works with dedicated entrepreneurs who run businesses with high growth potential and the ability to scale their products and services across borders.