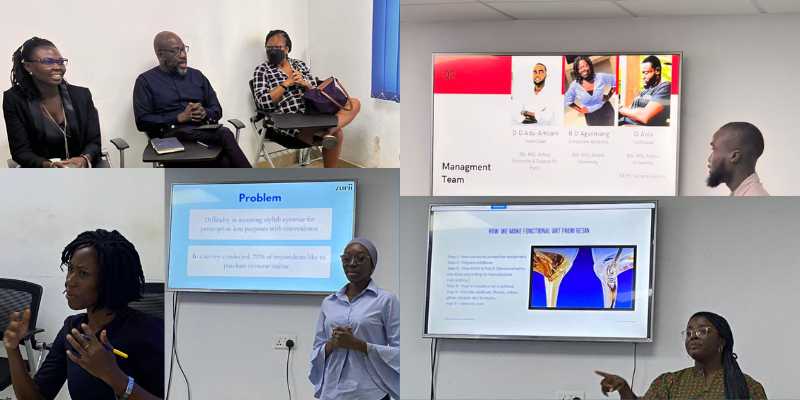 This past week, members of the Mirepa team, welcomed 6 entrepreneurs/fellows from the Ashesi University Venture Incubator (AVI) to the Investment House (Airport West, Accra).  The Mirepa team supported the AVI fellows to undertake Financial Simulations that would prepare them to become investment ready.
The objective of the Financial simulations was to imitate the process of acquiring funding where fellows presented their pitches to a panel made up of Mirepa team and obtained feedback on their approach to access funds, a great learning process for their businesses to prepare for real world experiences.
According to the Ashesi University website, the AVI is a student-led incubator set up to support student-run businesses by providing them with the resources and funding that they will require in their early stages, in order to grow into fully-fledged companies. Ventures accepted into the incubator can be at any level of maturity, from simple ideas to existing businesses.
Present at the event were members from the Mirepa Capital team, the Mirepa Investment Advisors team as well as Nelly Sai Palm from the Mirepa US team. This initiative is part of a broader effort by Mirepa to help develop and strengthen the entrepreneurship ecosystem.