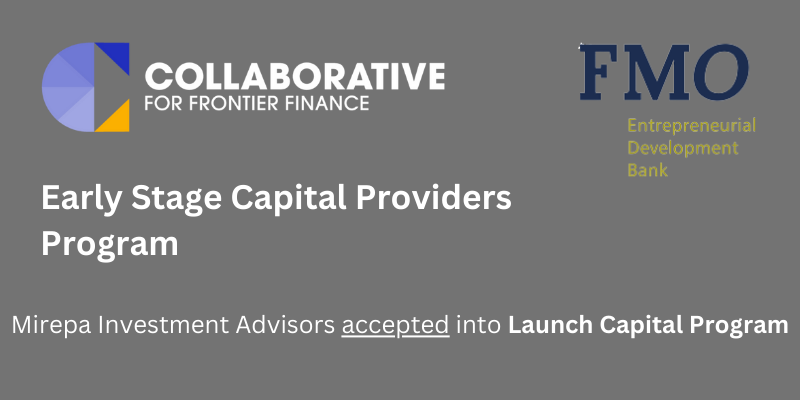 Mirepa Investment Advisors (MIA), this month, got accepted to the FMO Capital Launch program being managed by the Collaborative for Frontier Finance (CFF).  The program selected 10 local capital providers (LCPs), emerging fund management teams raising their maiden fund.
According CFF, the program will support the cohort of fund managers through a year-long program of training, mentoring, investment readiness, and linking to investors. The objective of the program is for fund managers to be in a position to present to a select group of institutional investors with an investment-ready proposition by the end. The initiative is funded by FMO.
Mirepa's investment team, MIA, is made of a very strong balance of principals and analysts with complimentary experience and skill set including private equity track record, enterprise development and support experience, entrepreneurial success as well as strong operations background.  The team expects this program to help it better articulate its track record and identify mission-aligned investors.