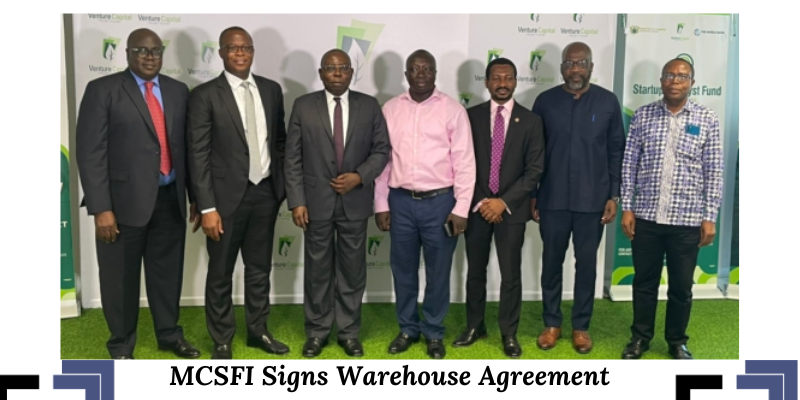 Mirepa Investment Advisors' maiden fund, Mirepa Capital SME Fund I (MCSFI), which was recently licensed by the Securities and Exchange Commission, Ghana (SEC) as a Private Equity/Venture Capital Fund, has secured catalytic capital of GHS 10M from the Venture Capital Trust Fund (VCTF). The CEO, Mr Samuel Yeboah, and Ms Enyonam Kakane, a Principal and Executive Director of Impact Investing at Mirepa Investment Advisors Ltd. (MIA), signed the warehouse agreement on Wed, 09.11.2022 at the office of VCTF in Accra.
The funds from the warehouse agreement will enable the fund manager, Mirepa Investment Advisors Ltd., to begin investments in pipeline companies while they work towards the initial close for MCSFI. Target sectors for The Fund are agribusiness, education, healthcare, business services (including industrial and mining support), and financial services, with an allocation for strong businesses outside of these sectors. Overarching sector lenses for investments are light manufacturing, technology, and cleantech/climate change mitigation.
Congratulations to the MIA team on achieving this milestone.