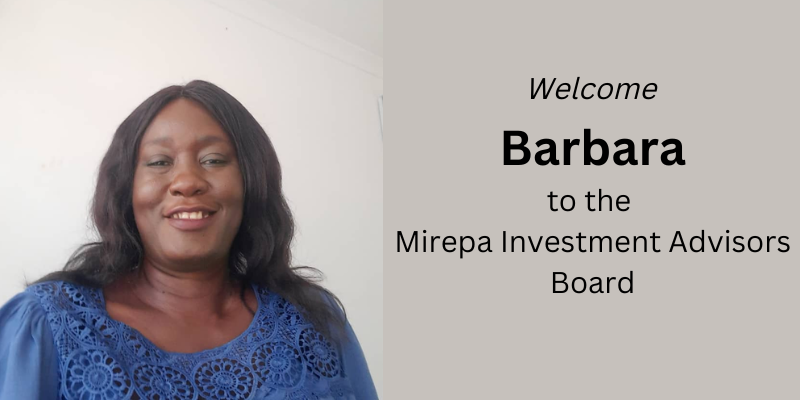 December 15, 2021
Barbara Ghansah joins the Mirepa Investment Advisors board of directors.  Barbara is a finance professional who brings over 20 years' experience in the banking, management consulting and impact investment (particularly agricultural financing) industries. She has worked extensively with SMEs, particularly with agribusinesses in Ghana and other West African countries.
She is very well known in Ghana's agribusiness sector and has worked collaboratively with several agricultural support organisations, programs and projects, including Ghana's Ministry of Agriculture, USAID's FinGAP and ADVANCE, UKAID's MADE, Technoserve and AGRA.  She holds a Masters of Arts in Economic Policy Management, University of Ghana.
Barbara's addition to the Mirepa Investment Advisors board reinforces the company's commitment to excellence in SME investing as well as our gender lens investment strategy.